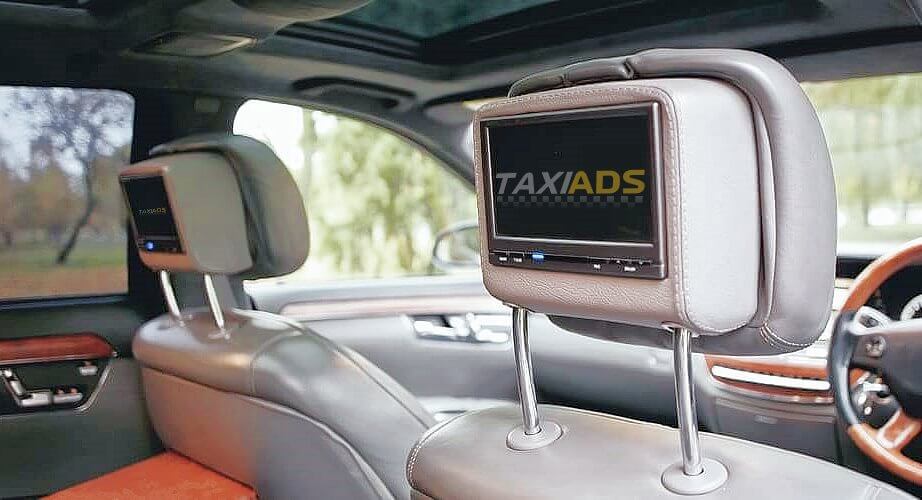 Taxi Users Official Statistics
ABC1

44%

44%

C2DE

52%

52%

F

4%

4%
Under 35

35%

35%

35 -54

39%

39%

55+

39%

39%
Male

46%

46%

Female

54%

54%
Source: NTA (National Transport Authority)
Your target audience travels in our taxis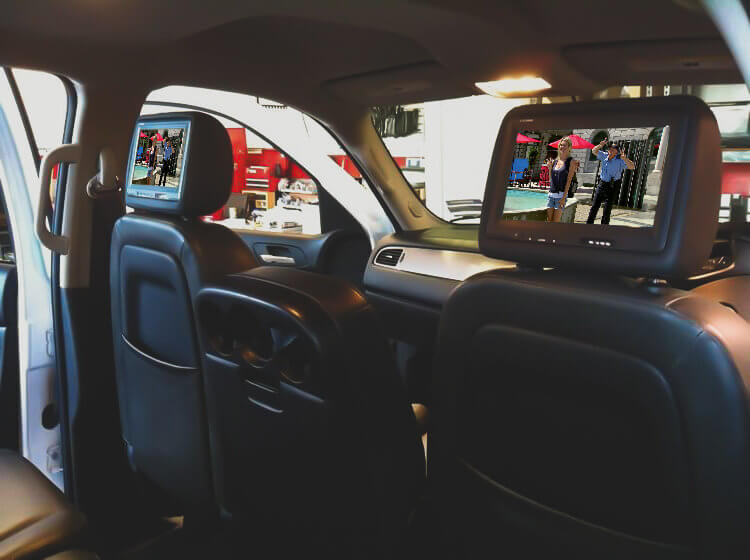 15 Seconds x 1
Video Taxi Ad
15 Seconds x 2
Video Taxi Ad
Two Runs Every 10 Minutes
30 Seconds x 1
Video Taxi Ad
30 Seconds x 2
Video Taxi Ad
Two Runs Every 10 Minutes
What are the benefits of in-taxi advertising?
As you can see in the National Transport Authority statistics above, taxis are use quite often by both male and female of all ages and mostly classified as ABC1 and C2DE social classes. If your target audience is mainly employers and managers, higher professionals and professionals, then in-taxi video ads are for you. Backseat passengers have a clear view of the headrest video screens.
Extras:
Taxi driver will carry advertisers business cards, and provide them to passengers if requested
All current advertisers will be published here
What's the duration of the video add?
We would suggest a 30 to 60 seconds video advert. In most cases this is plenty of time to showcase your products or services and boost your brands visibility.
Why only visual ads and no sound?
If a picture is worth a thousand words, video is priceless. In 30 seconds of visual display, you can say a lot , without sound.
At the same time, we want to accompany passangers on their journey ,and we don't want to disturb.
Is this an always-on media player?
The video screens are ignition controlled. If the taxi is running, the screens turn on automatically. In addition, all screen controls are disabled.
What is the optimal advertising duration?
Optimal advertising duration for in-taxi video ads is 90 days with one advertising slot. For seasonal promotions, advertisers can opt for 30-60 days with extra advertising slots.
Great discounts for 6 to 12 months contracts.